QATAR'S BEST WEB & EMAIL HOSTING COMPANY SINCE 2005
WebIncorp Qatar is Doha's best web hosting company in Qatar with more than 600 hosted domains. We are the perfect choice for webhosting Qatar and domain registration in Doha Qatar whether you are looking for email hosting in Qatar, Website Hosting Qatar, web hosting qatar, Web hosting service qatar or even if you are looking for Google email Qatar we are the one stop solution. We provide cheap webhosting qatar, dedicated web hosting qatar, cloud hosting Qatar, web hosting doha, Office 365 Qatar, Linux webhosting Qatar, Web hosting doha and windows webhosting service at reliable price.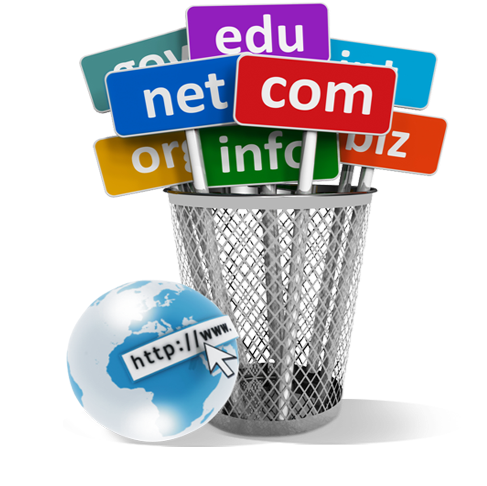 Try our professional web hosting services in Qatar. Get your website and email hosted on the leading web hosting company in Qatar. Every web hosting plan comes with free cPanel access, 99.9% uptime guarantee.
Experience our professional Qatar website hosting service. We are proud of being the best web hosting company in Qatar always available just on a ring to support you with all your web hosting needs. We specialise in working with businesses throughout Qatar.
WHAT MAKES US BEST IN WEB HOSTING COMPANIES IN QATAR?
Industry Experience of more than 10+ years in Qatar
99% server uptime guaranteed
Award winning Qatar web hosting company
Local support with US based web servers
Linux web hsoting and Windows Webhosting
Cloud, VPS, Dedicated Servers are affordable price
Google Apps, Office365, Microsoft Exchange Business Email Solutions
Secured Web Hosting in Qatar
Whether you are getting started with your first website or a freelancer or a web designing company, you'll appreciate the speed and features we offer with our web hosting plans. Manage all aspects of your web hosting from one easy to use cPanel Web Hosting Control Panel, Our website hosting solutions are targeted to small to medium to huge business sector for the world www market. As of now we provide shared linux web hosting space, shared windows web hosting space & Reseller linux web hosting at 20% discount for first year back end excellent support, guaranteed uptime, high end server & no question asked money back guarantee. Our linux package comes with cPanel & windows package comes with Plesk. Unlimited Qatar provides web hosting in Qatar, web space hosting, web hosting in Doha, web hosting, hosting in Qatar, hosting, hosting in Doha.
Domain Registration in Qatar
We are providing the cheapest domain registration services in Doha Qatar. It is important to have one unique domain name to be registered for your business or organization. It not only gives you the edge over your competitors, but also gives your online presence the prominent identity it requires. We will be glad to help you with domain name registration in Qatar. As mentioned before, we provide all the best deals for domain registration Qatar. We offer all generic and country specific TLDs. Domain registration means choosing and registering one unique keyword for your website. Basically, website contains two major things, namely: domain name, the unique name that given to your site, the web contents, the pages and images.Once the website contents are ready, it will be necessary to do website domain registration. Nowadays register domain name is very simple process and it is very essential to have a website online.

Our domain service are new domain name registration, domain name renewal, free domain name transfer & domain name forwarding, The features includes FREE DNS service, FREE Privacy Protection, FREE domain management tool, domain renwal remainder, Free domain name transfer, Guard your domain name against unauthorised domain name transfer or domain name theft protection by locking & unlocking, change name server, ip address or child name at anytime & access all your domain name from single domain control panel, Unlimted Qatar also provides domain registration, domain name registration, domain registration in Qatar, domain name registration in Doha, domain registration in Middle East, domain name registration in GCC, domain renewal.
Professional Email Hosting in Qatar
Are you looking for a business email solution at an affordable price? The professional email package from web hosting in qatar is specifically designed for small start-ups to big corporates that are looking to save time and increase their teams' productivity.
Get a corporate identity with just an email address [
This email address is being protected from spambots. You need JavaScript enabled to view it.
]. Personalized email now even faster for you. Asia-based servers make the difference. Looking to have your emails managed through Gmail? Yes you heard it right. Google Apps - Email for business solution now available at just 200 QAR/Year.
We also support Microsoft Office 365 Email solutions.
GET A QUOTE
---

Frequently Asked Questions
What is Web Hosting?
Web hosting, in simple terms, enables your website to be accessible via the Internet. All data visible on your website images, content and code needs to be hosted on a server through a service called as Web Hosting. As a website administrator, you get access to manage your site easily through our state of the art control panel and GUIs.
How does web hosting work in Qatar?
Once you select a web hosting plan, your website is stored on a hosting server, and assigned a unique nameservers. These nameservers are the address for your visitors to find and view your website. The performance of your website relies on the hosting plan selected. Unlike others, we do not follow a one-size-fits-all approach; rather, you can pick a hosting plan at unlimited Qatar as per the nature and needs of your website.
What kind of web hosting do I need?
Based on the nature of your website requirements, you can choose from an array of Linux and Windows hosting plans. For instance, if you need affordable hosting for a basic website, our Windows Essential Plan and Linux Starter Plan are viable options. However, if you have a large portal or would like to host multiple sites, our Business and Pro plans are better suited.
Why WebIncorp?
WebIncorp delivers turnkey web hosting solutions that are tailored to your specific needs. Our deep experience as a hosting company, has helped us create scalable hosting solutions that promise exceptional performance and unmatched value. Our web hosting service is coupled with world-class technical support and powers more than 5 million websites worldwide.
Need help?
In case you have any question about our Web Hosting Plans, please feel free to call us at (+974) 77 123 143 to speak with one of our Web Hosting product specialists. You can also email us at
This email address is being protected from spambots. You need JavaScript enabled to view it.
.
For our web hosting terms of service and usage
click here