WebinCRM - Ultimate CRM Solution for your business needs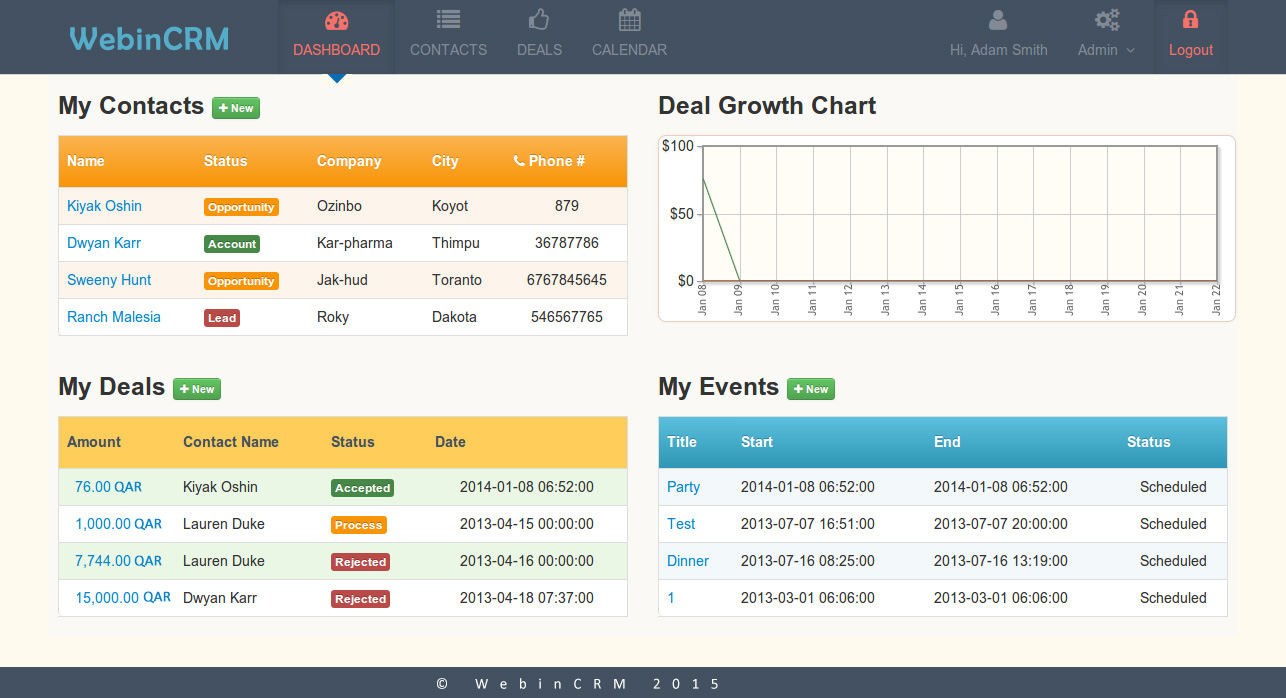 Do you need a Customer Relationship Manager (CRM) or inside sales software that is web-based and with the power of more popular CRMs (such as Salesforce, Highrise, SugarCRM, Dynamics CRM, vTiger, etc) but self-hosted on servers for security reasons?
WebinCRM is a web based online CRM that aims to be visually easy to use, simple and straightforward, and provides all the features you need from a full-featured CRM!
WebinCRM comes with:
Contacts: mark your contacts as leads, clients and opportunities
Deals: mark deals that are in process, accepted and/or rejected
Calendar: put events in your calendar
Sharing: WebinCRM is web-based and allows multiple users to use the system from their browser with their own separate login accounts
Security/ACL: Only users who own a contact or deal or event can edit that specific entity, thus enforcing organization and ownership security/ACL.
With our excellent support staff in Qatar you can now try WebinCRM for your personal or business CRM needs, and you will not be disappointed!
---
WebinHRM - Ultimate HRM Solution for your HR needs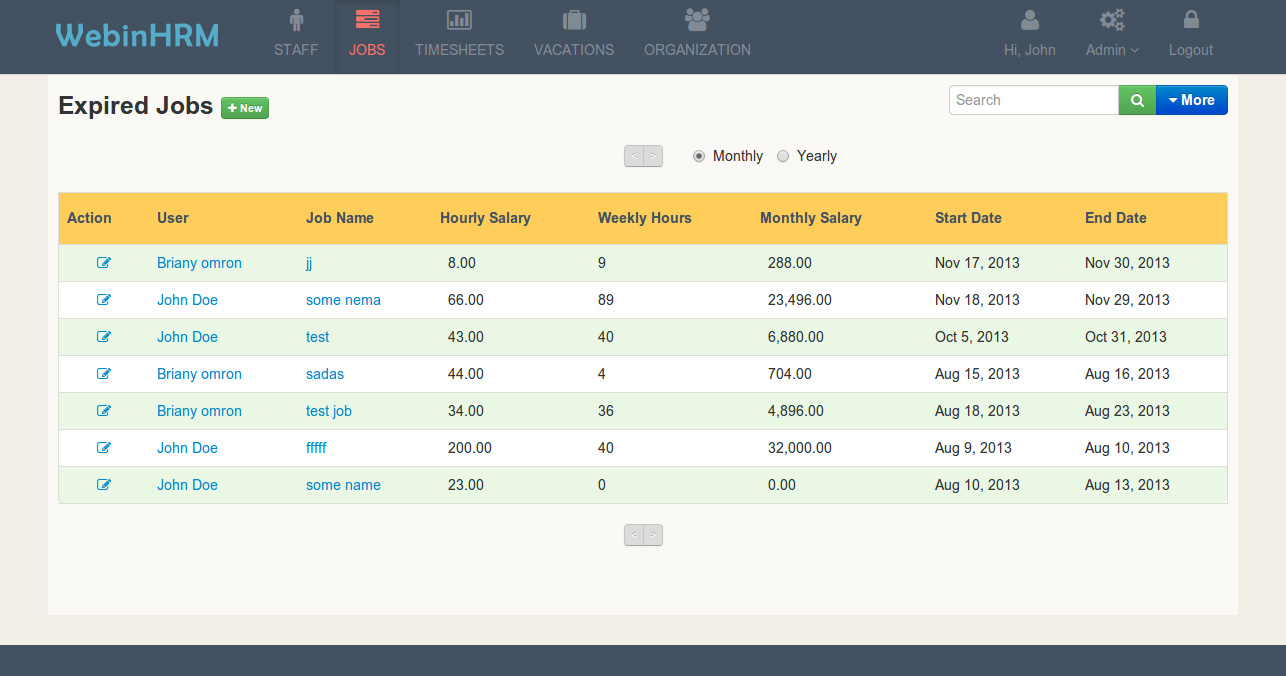 Maintain and track the human resources in your organization through our HR software! With WebinHRM, you can track the following:
Employees: the people who are working on their job, including contact information, position, salary.
Jobs: The job or position that employees hold in their job, start and end date, salary. WebinHRM supports multiple jobs for a person, so you will be able to track a long-term employee as they hold multiple roles and positions!
Timesheets: Allow freelancers and contractors (and full-time staff) to submit timesheets. Keep track of how many hours people have worked, and what it is costing you based on their hourly rate.
Bonus: WebinHRM allows managers of a user to sign off and approve their timesheets, or reject them if needed.
Vacations: Keep track of employee's vacations in one glance. See how many days employees have taken off in the year, and allow them to fill in vacation days.

WebinHRM also has powerful permissioning and ACL that is critical for any HR system!
WebinHRM has three levels of users: admins, managers and users.
While admins or power users can see everything in the system, managers can see job information of users who report to them (but not their salaries!), and approve users' timesheets.
Users can only view their own jobs, timesheets and vacations. In addition, they can only submit timesheets, but not change status (approved, rejected, etc.)

Whether you need to keep track of employees / staff / freelancers / contractors or their jobs / positions / roles; or their vacations and timesheets and salaries and expenses, WebinHRM can do it for you!