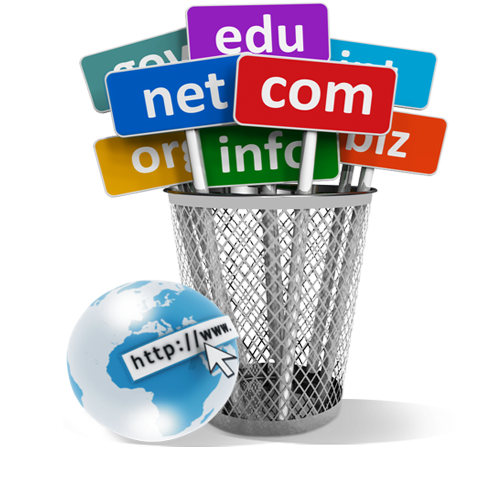 LAST UPDATED 13-02-2017
USER AGREEMENT

All Customers of WebIncorp's web hosting and domain services are subject to the terms and conditions contained in the User Agreement. The User Agreement is a legal contract between WebIncorp and the User that contains the rights, duties and obligations of WebIncorp and the User.

ACCEPTABLE USE POLICY

WebIncorp's Usage Policy is designed to protect WebIncorp, its Users and others from illegal, malicious, damaging and inappropriate behavior by Users of WebIncorp's services. All users of WebIncorp's services are subject to the Usage Policy. The Usage Policy lists activities that are prohibited on WebIncorp's services, such as hacking and spamming.
DOMAIN REGISTRATION

You represent that, to the best of the your knowledge and belief, neither the registration of the SLD name nor the manner in which it is directly or indirectly used infringes the legal rights of a third party and that the Domain Name is not being registered for any unlawful purpose.
DOMAIN TERM / LENGTH
You agree that the Registration Agreement will remain in full force during the length of the term of your Domain Name Registration. Should you choose to renew or otherwise lengthen the term of your Domain Name Registration, then the term of this Registration Agreement will be extended accordingly. This Agreement will remain in full force during the length of the term of your Domain Name Registration as selected, recorded, and paid for upon registration of the Domain Name. Should you choose to renew or otherwise lengthen the term of your Domain Name Registration, then the term of this Registration Agreement will be extended accordingly. Should you transfer your domain name or should the domain name otherwise be transferred due to another Registrar, the terms and conditions of this contract shall cease and shall be replaced by the contractual terms in force for the purpose of registering domain names then in force between SLD holders and the new Registrar.
DOMAIN RENEWAL / EXPIRATION
You agree that we may place our contact information in the WHOIS output for any expired domain name, as the failure to renew results in the immediate cancellation of registration and loss of all rights to the domain name. Should you choose not to renew your domain name, you agree that we may, in our sole discretion, renew and transfer the domain name to a third party on your behalf as an Expired Domain Transfer ("ED Transfer").
DOMAIN TRANSFER / RESTRICTIONS ON REGISTRAR TRANSFERS
For generic top-level domains governed by ICANN, you agree that you may not transfer your domain registration to another domain registrar during the first sixty (60) days from the effective date of your: (1) initial domain registration or (2) completion of a domain transfer into WebIncorp. If you choose to utilize our transfer lock service, you agree to provide written authorization (electronic acceptance is acceptable) to WebIncorp for the transfer of the domain to another registrar and agree to pay any and all fees that may be charged by WebIncorp to effect the transfer.
For country-code top-level domains, as established by each registry, you agree that you may not transfer a domain to another registrar during the first sixty (60) days of the initial registration or after expiration of the domain. You agree your request to transfer your domain to another registrar may be denied pursuant to the Inter-Registrar Transfer Policy (available
here
).
UNMETERED DISK SPACE/BANDWIDTH - * ULTIMATE/CLOUD PACAKGE
Diskspace and Bandwidth is "Unmetered" which means you are not charged according to the amount of diskspace or bandwidth you use. However, that being said, we do require all customers to be fully compliant with our Terms of Service and to only utilize disk space and bandwidth in the normal operation of a personal or small business website.
For example, customers who are using 25% or more of system resources for longer than 90 seconds would be in violation of our Terms of Service. Please contact us with any questions.
What happens if I exceed usage?
If we have concerns about your account's bandwidth or disk space utilization, you will receive an email asking you to reduce usage. Again, it is very rare for a customer who is managing a personal or small business website to exceed our usage policies.
Email limit per Mail Box (Inode Usage)
Even though you have an option to set Unlimited as an option while creating new email addessess on your cPanel, we highly recommend limiting it as we use a count methodology called Indode to monitor the usage of your mailbox.
Inode Limits: An inode is a data structure used to keep information about a file on your hosting account. The number of inodes indicates the number of files and folders you have. This includes everything on your account, emails, files, folders, anything you store on the server.
There is currently an limit of 100k/250k inodes on our shared accounts.
What is the 100k/250k inode limit?
All Shared (Ultimate/Cloud) packages only allow 100,000 files per cPanel. This is a "Soft limit" meaning that while the limit is reached, you will still be able to upload files. However once the account passes the 100,000 file threshold it will no longer be included in our weekly backups. Additionally, if the account happens to exceed 250,000 files then it will be in violation of our Terms of Service and can result in possible suspension.
VPS accounts are limited to one million (1,000,000) inodes. Unlike Shared/Reseller accounts this is a "Hard limit," if the threshold is reached you will no longer be able to upload files to your account. Inodes do not affect the weekly backups for VPS accounts.
Dedicated servers have no inode limits in place, only those that exist for the file system on the server (such as ext3).
How can I reduce my inode count?
Simply delete any files or emails you no longer need OR configure emails in your outlook as POP3 and set the option to delete emails from server after 30/60 days.
OUTGOING EMAIL LIMITS
a) ULTIMATE/CLOUD PACKAGES
There is a 500 outgoing email hourly limit per domain. This limit is also applied towards Mailman. If you send over this amount in any hour, most of the e-mails will bounce back with an undeliverable error. If this occurs, it will then take some time for your account to be able to send again so we recommend waiting at least 1 hour after this issue occurs to begin sending email again.
Many of our servers have a limit of 30 POP3/IMAP checks per hour per each user's connecting IP address. If you go over this you're likely to get a wrong password error message or an error stating "login incorrect". If this occurs, please wait an hour and it will automatically unblock you. To prevent this from happening again, please make sure to disable auto checking or at least set it to something higher such as once every 10 minutes.
Any mailing list larger than 5,000 addresses will require a dedicated server or VPS hosting solution from us. Note: Dividing one large list into smaller lists to get below this limit is not allowed.
There is also a limit to the number of Mailman mailing lists permitted as follows (NOTE: This does not apply to other mailing list programs such as PHPList. This only applies to Mailman.)
b) OTHER SHARED HOSTING PACAKGES
There is a 150 outgoing email hourly limit per domain.
c) VPS/DEDICATED HOSTING PACAKGES
There is no limit on the outgoing email hourly sent.
EMAIL ATTACHMENT
Our servers have a 30 MB attachment limit for the outgoing emails sent via SMTP and webmail. However, it is recommended that your total attachment size not exceed 30 Megabytes. The reason being that there are a number of factors that can determine how large of a file attachment you may send. These factors include:
Your email is MIME encoded, which can increase the size of the email by 40%. This means a 30 MB file is the equivalent of 30MB of space when MIME encoded for sending as an attachment.
Any limits your email client has on attachments.
Any limits the recipient's server. (for example, Gmail, Yahoo! & Outlook.com all have a 25 MB limit).
How much free space is in the recipient's e-mail account, if their mailbox has a size limit. (If their mailbox is full, your message will be rejected.)
If you need to send larger files it is recommended that you upload the file to your account and then email a link to the file.
Email Client Limitations
Outlook 2013
By default Outlook 2013 has an attachment size limit set to 20 MBs.
EMAIL SOFTWARES ( MICROSOFT OUTLOOK / MAC MAIL / OTHER 3rd PARTY TOOL)
We do not offer any additional support for installation, configuration or troubleshooting of emails installed on any other 3rd party tools other than webmail (www.yourdomain.com/webmail) which comes along with your web hosting package. However, we will send you the general steps needed to configure emails to outlook / mac / mobile devices.
BULK EMAIL & SPAM
WebIncorp has strict policies against spamming and bulk email. Users who send egregious amounts Spam via email, newsgroups, etc., are not allowed on our servers. If we receive complaints of spamming and bulk email, we will remove you from our network.
BILLING & PAYMENT

a) Prepayment.

It is your responsibility to ensure that your payment and invoices are paid on time. You agree to pay for the Services in advance of the time period during which such Services are provided.

b) Late Payment.

All invoices must be paid within ten (10) days of the hosting/domain due date. Any invoice that is outstanding for more than ten (10) days may result in the suspension or termination of Services. Access to the account will not be restored until payment has been received. If you fail to pay the fees as specified herein, We may suspend or terminate your account and pursue the collection costs incurred by us, including without limitation, any arbitration and legal fees, and reasonable attorneys' fees. WebIncorp will not activate new orders or activate new packages for customers who have an outstanding balance on their account. Dedicated servers are subject to being reclaimed and all content deleted if you fail to make a timely payment. If you make a late payment we do not automatically reactivate the dedicated servers. Contact us directly after you make a late payment to reactivate the dedicated server.

ANTI-SPAM POLICY

In our ongoing commitment to providing superior service for our customers, WebIncorp has introduced a new, more vigilant anti-spam policy. We have implemented the following policy as a part of our commitment to reducing spam related activity.

PRIVACY POLICY

WebIncorpr's Privacy Policy covers treatment of information that WebIncorp may collect from users of its products and services and from visitors to the WebIncorp site.
DOMAIN NAME DISPUTE POLICY

The Domain Name Dispute Policy covers WebIncorp's involvement in disputes relating specifically to domain name registrations.

CIVIL SUBPOENA POLICY

The Civil Subpoena Policy covers WebIncorp's handling of formal legal requests for the release of account information.

COPYRIGHT CLAIMS POLICY

WebIncorp's Copyright Claims Policy provides information for parties wishing to notify us of claimed intellectual property infringements present on sites hosted on our servers.

OWNERSHIP CHANGES AND DISPUTES

The Ownership Changes and Dispute policy covers the customers responsibility for any changes to the ownership of a hosting account.

PROFESSIONAL SERVICES AGREEMENTS

WebIncorp offers certain Professional Services in addition to the basic hosting service. Customers purchasing any Professional Services must read and agree to the terms and conditions set forth in this section for each Professional Service they purchase.

AFFILIATE TERMS & CONDITIONS

All Parties wishing to join WebIncorp's Affiliate program must read and agree to the Affiliate Terms & Conditions.

BACKUPS & DATA LOSS - * ULTIMATE/CLOUD PACAKGE

You are responsible for your backups and web content.

Your use of the Services is at your sole risk. Our backup service runs once a week and overwrites any of our previous backups. Only one week of backups are kept at a time. This service is provided only to ultimate and cloud hosting packages as a courtesy and may be modified or terminated at any time at WebIncorp's sole discretion. We do not maintain backups of dedicated accounts. We are not responsible for files and/or data residing on your account. You agree to take full responsibility for all files and data transferred and to maintain all appropriate backup of files and data stored on our servers.

Accounts found to be exceeding the 100,000 inode limit will automatically be removed from our backup system to avoid over-usage and no further automatic backups will be taken.

We do not offer backup service on any of our other packages.
PRICE CHANGE

WebIncorp reserves the right to change prices or any other charges at any time. We will provide you with at least thirty (30) days notice before charging you with any price change on any annual or longer term plans. It is your sole responsibility to periodically review billing information provided by us through email/phone.

REPORT SPAM AND ABUSE

Please send reports of spam and abuse to abuse [at] webincorp.com. In the case of spam, please include the full message being reported as spam including all mail headers.